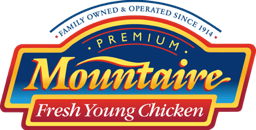 Second Chance Job Opportunity with Mountaire Farms
Through a unique program with InmateAid, Mountaire Farms is opening it's hiring process to former inmates seeking a real SECOND CHANCE, starting now in Delaware.
Mountaire Farms is the sixth largest chicken producer, with operations nationwide, and products reaching markets regionally, nationally and internationally. Mountaire Farms continues to adhere to the highest standards of quality control and operational excellence. As a fast-growing company with nearly 7,000 employees, we are also firmly committed to providing a stable, consistent work environment.
If you are interested and wish to apply for a position where you know the employer is willing to take you and your trustworthiness at face value and not your past record.
CLICK HERE
If you are committed to change and are willing to work your way back into the good graces of those you love.
CLICK HERE
If you have been dreaming of a fresh start and don't know where to begin, we've got the opportunity of a lifetime.
CLICK HERE